SCHIZOPHRENIC CIVICS
Jason Hilgefort


Getting up First

Sipping a cup of coffee in the morning here in the Pearl River Delta (PRD) and scrolling through 'yesterday's' news feed still rolling in from the Americas via the half-day time lag, always gives one a sense of the west as living in the past. This feeling is only multiplied by the causal everyday observed realities here in East Asia. The collectively accepted will full manipulation of geography, culture, nature, and the framework basic 'human' encounters hints at an emergent open source, wiki-like concept of legacy. What follows is in no way a manifesto nor vision for our spatial future, but more a series of notes scratched on the edge of a paper, or sketches on the back of a bar coaster, or a comment made on an online post.



The Earth isn't Round
There is a great deal of ongoing discussion on the problems of distortion when attempting to map the world. Given our digital 3d realities, one should be less concerned about how we represent flatness and more intrigued with how we reflect realities other than borders and geography on our perceptions of the globe. The world is experienced spatially, but this cognition is framed through the lens of the spent time in those places. Infrastructure gives us a warped relationship with our built world. Whether airports, harbours, train lines, freeways, digital cables or what have you, these tools reshape our world. Cities with high-speed rail links are 'closer'; high-speed internet links rural China via Taobao to the world market; you get the point. Distance is just one measure of our landscape. The Chinese government is fully aware of this, as demonstrated by its Belt Road Initiative policies. Their Neo-Colonialism is a brilliant illustration of how they are distorting world form, via international politics, globalized business, and buying friends. It's the next natural evolution of the colonial model – skip the morals, skip the wars/occupation, just go straight for business. The neo-colonial neo-liberal world isn't flat, it isn't round, its more akin to a raisin or deflated basketball – and varies through which units one chooses to represent it.
Excepting the Lines
Moving across borders from Canada to the US or within Europe can feel open and easy, and perhaps suggest a dreamy open future. However, the layered border experience within the PRD is much more telling. This region has a long legacy of global connections, initially with Guangzhou [hub in Silk/Spice routes], recently with Hong Kong [former British port, financial sector] and now most strongly via Shenzhen [so-called 'factory of the world']. This has allowed the region to see these imaginary border lines in a very different manner. Whether it's the Special Economic Zone or the One Country Two Systems logic of China/Hong Kong/Macau/Taiwan, or the implications of the Hukou system [Chinese identity card] or the realities of the 'urbanized villages', one can see a clear grasp of how lines are opportunities to be exploited. Adrian Blackwell described this relationship recently as: "Cities quarantine borders to produce movement". This reinterpretation of a line to use notions of thickness, lapping, imbrication, etc to generate differences on either side of a line and grey zones 'within the line' and therefore allow for opportunities of exchange is readily apparent. The SEZ is the iconic tale, but the new techniques are perhaps best illustrated in projects like Qianhai and Lok Ma Chau Loop tech development. These leverage the advantages of both Hong Kong and Shenzhen in one space, illustrating a new level of using 'states of exception' to generate exceptional urbanism.
Moving Spaces
Within the realm of architecture and city-making, a sense of permanence has always been a given. The dream is to build something that is there for generations to use. In North America, disposable culture has been applied to the built form for generations; however, East Asia has taken this to another level. The urbanized villages of Shenzhen are perhaps the best example. Half the city's new migrant industrial worker population were housed in communities consisting of eight storey concrete spaces that were perceived as temporal solutions. Beyond the constant reconstruction of the city, emerges the potentials of the automated landscape.The once fishing beachfronts are now fully automated port systems. Meanwhile, the drones of companies like DJI and robotic arms hint at the potential of allowing for a 'built environment' that can be in constant flux. Machines could allow our built space to be truly responsive to shifting weather, use demands, and even become performative in character. Natural landscapes have always been in motion, despite our denials of it, but the future of the non-static city is just around the bend of the delta/robotic arm.
New Heritage
The concept of heritage is traditionally assumed to be about man-made structures. But more and more landscape itself is nostalgic. Notions of daylighting rivers or restorative landscapes or preserved natural systems are easy for citizens to latch on to. We are willing to manipulate ecologies massively in order to create something 'natural'. In China the big three deltas [Yellow, Yangtze, Pearl] are more known as economic hubs than natural systems. In light of the rapid urban manipulations, often the 'natural world' is pushed forward as the historical legacy of the regions; particularly in a place like Shenzhen, commonly in referred to as a 'cultural desert', that lacks a traditional historical narrative. Spaces that have been used for centuries as small scale fisheries are reconstructed as faux natural systems and pitched as a linkage to the areas 'roots'. Despite the possibility of framing the emerging culture as a shared future, the traditional desire for heritage is built with newly conceived, frozen in time, landscape systems in a state of permanent bloom for a idealize notion of our societal 'roots'.
Human Scales
Despite the full acceptance of globally standardized Infrastructures and automated ports we simultaneously live in fear of 'becoming robots'. This is not the first writing to point out that we are all already partially androids [not the company]. Smart phones are just an attachment to our hands and minds. But next steps are already emerging at the edges with body hacking and bio art nudging us uncomfortably onward. The idea that we are part of the network that in fact the infrastructure extends into us and links us globally is easy to feel in a place like East Asia; where body manipulation and digital interfaces cautiously overlap at times. One can see that maybe these are the droids we are looking for.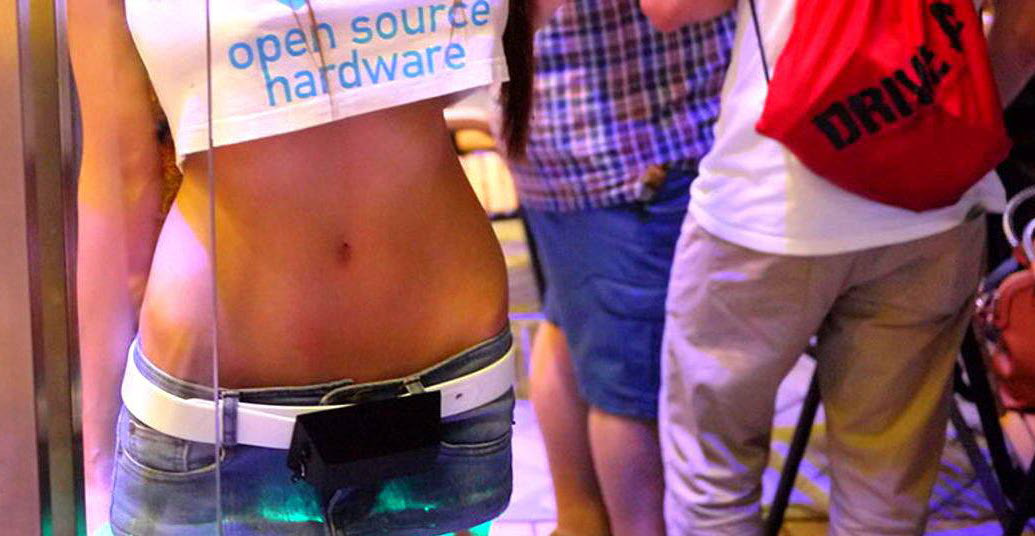 Drawn Out
In the standard fields of spatial design – architecture, landscape, planning, etc – the dominance of the drawing as a key object of the design process has lasted for centuries. With the entire developed world now having film cameras in their pockets the manner in which we describe our spaces is changing. On one hand the fixed nature of drawings gives way to the power of interactive medias, yet simultaneously the old power of storytelling comes back via the ability to share a tale to the entire world instantaneously. Further former language boundaries are eliminated as on-the-fly translation and voice recognition allows adjacent persons to share information through the international language of Wechat [Chinese social networking].
FIN[ishing]
Increasingly, spatial designers are more thinking in terms of people [civics] and less of formalized object making. Further the discourse is more and more all over the map; with different formal, technical, philosophical, etc frames being used to view a way to operate. Simultaneously, our built realities are much the same. There are two great mirrored examples of this. Canada recently has been held up as a great example of a nation because it is almost a 'non nation' or one that lacks a specific identity – and that is seen as a good thing. Simultaneously, some point to China's top-down, controlling systems as a potential model for solving our environmental future. These seemingly oppositional dualities speak to a collective schizophrenia that appears quite comfortable, as I gaze out at my laptop gateway to the west and out my window onto the east.
...

Jason Hilgefort is the International Director of FUTURE+Aformal Academy. He is a writer and contributor to SITE Magazine. He founded Land+Civilization Compositions, a Rotterdam|Hong Kong based studio.



futurearchitectureplatform.org