AFTER UTOPIA
Point Supreme


After Utopia is one of the episodes of Faraway, So Close, the 25th Biennial of Design in Ljubljana.

It takes place in the small former mining town of Trbovlje, in Slovenia. The town and its people initially look indifferent, quiet, sleepy, grey. But it hides secret, unseen, magical worlds in its interiors; many people take-on fantastic lives and create imaginative realities of their own, often hidden inside the walls of a house. These magical-real stories and characters include an astronaut, a Japanese scientist- artist, a robot, a dance group called 'a miner', youngsters working with NASA, a ski-uniform designer, a group building airplanes, a world famous art collective and industrial rock band, a puppet theater, lace-makers, a creative collaborations platform, an urban games group, extreme sports athletes, marathons in the mines, a radio transmitter, a rotating stage, Europe's tallest chimney, various gigantic machines.




After Utopia exposes these magical-real worlds and fantastic beings concealed in Trbovlje. Instead of proposing a new, ideal vision for the future, it observes reality and reveals the moments where it has already transformed into something else, by ordinary people and their dreams. After Utopia proposes such fantasy, creative obsession and fearless attitude as a driving force for the future. It aims to trigger may more stories to happen or be revealed.

The Curtain' forms a circular room inside the national Museum of Architecture and Design in Ljubljana to host After Utopia; the room is a circle, like the mines, the chimney, the moon.

A series of photographic portraits of some of the protagonists are exhibited in front of the curtain; These pictures expose the creatures in their physical environment and in full detail, revealing similarities and differences in the way they interact with the town, while offering clues to reading the abstract, narrative knitted on the curtain behind.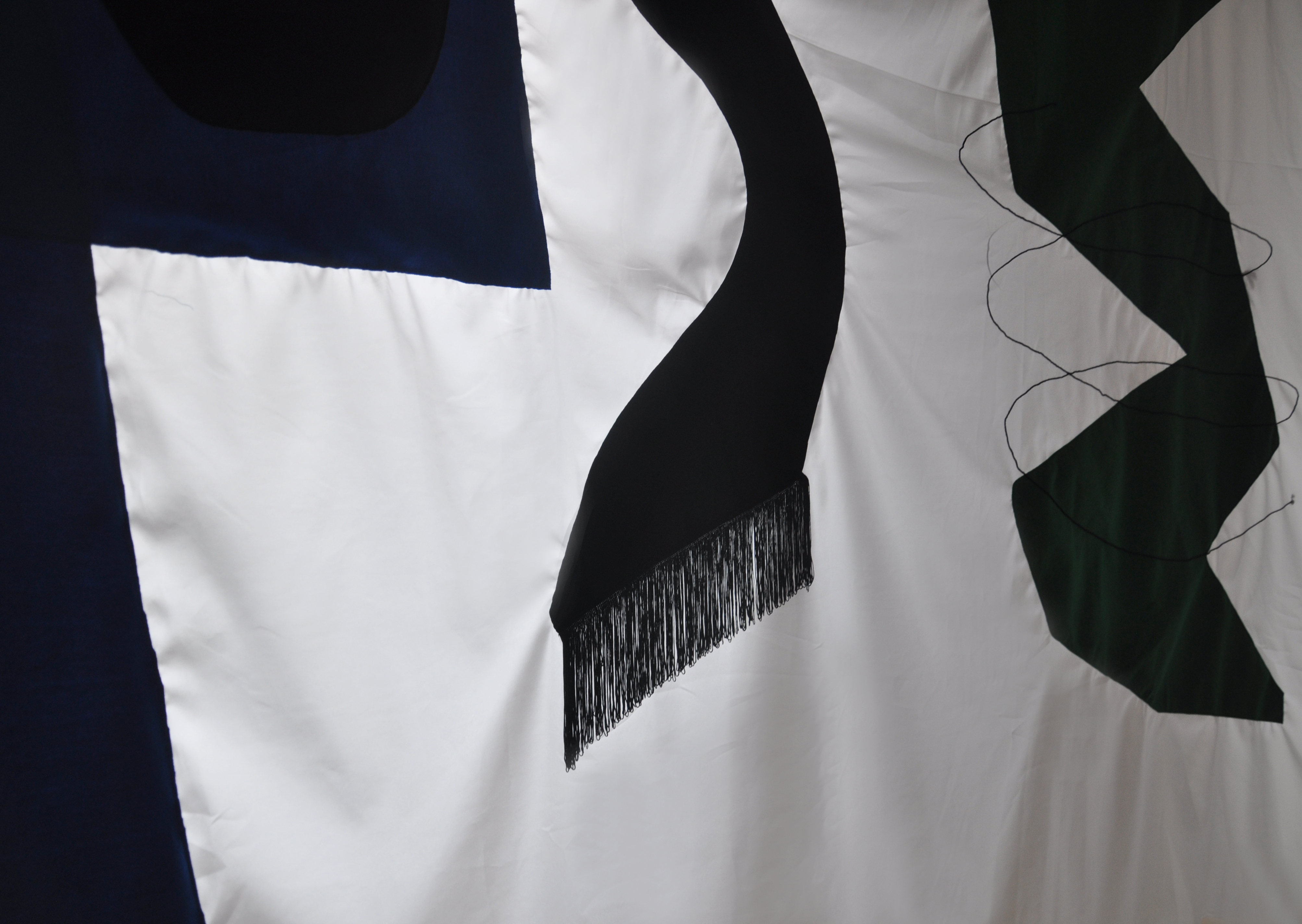 After Utopia, Photographs by Delfino Sisto Legnani,
Trbovlje, Slovenia

...

Point Supreme Architects was founded in Rotterdam in 2008 by Konstantinos Pantazis and Marianna Rentzou and is now based in Athens. Their work integrates research, architecture, urbanism, landscape and urban design. Partners Konstantinos Pantazis and Marianna Rentzou studied at the National Technical University Athens in 2002. Point Supreme won 1st prize in the competition for the new School for Architecture, Urbanism and Landscape Architecture in Marseille among other awards. Konstantinos and Marianna will teach an Advanced Architectural Design studio at Columbia University's GSAPP program during the coming Spring Semester 2018.



www.pointsupreme.com