44 LOW-RESOLUTION HOUSES
Michael Meredith



1 6a Architects, Tree House
2 Adamo Faiden, Macchi House
3 Angela Deuber Architect, House on the
Hebridean Island of Harris
4 Atelier Barda, Maison Gauthier South
5 Atelier Bow-Wow, Gae House

6 Besler Sons, Cabins
7 Brandlhuber+, Antivilla
8 Bruther, Low Carbon House
9 Bureau Spectacular, Maison Bandes Desinées
10 architecten de vylder vinck taillieu, House BM



The house has an exhaustive history in architecture. It has been a protagonist of formalism through modernism and postmodernism. It has been a recurring problem
for urbanism. Simultaneously, it has been considered a solution for urbanism and a problem for formalism (think: Levittown). The house has been at the center of phenomenological questions (dwelling), a frequent site of the everyday vernacular, and the primary subject of the digital/virtual (complex, animate, and dematerialized). But for this particular exhibition, houses were chosen simply because there are a lot of them circulating on the Internet, available to gather. As such, the house has seemingly become more and more of a desirable design object, an image, a stage set, a thing, a product in how it is both made and culturally understood. The house reflects not just who we are but, increasingly, who we desire to be and how we project ourselves into the world. The house has become a receptacle for identity and technology, similar to our phones.

4 Low-Resolution Houses thinks about houses through a double technological and representational-aesthetic lens. All 44 houses fall into one or more of the following categories of lowresolution: first, houses that vaguely resemble houses, using familiar house elements like pitched roofs, chimneys, windows, doors, porches, etc.; second, houses that appear to be constructed, in that one can see the construction, joints and the materials, and have a sort of cheap unfinished quality; and third, houses that are composed of basic geometric primitives—squares, circles, triangles—arranged (primarily planimetrically) in a non-compositional or abstract manner. By these terms, low-resolution is in contrast to high-resolution architectural sophistication, gestural complex curvature, bodily organic figuration, and architectural paradigms focused on seamlessness and integrated smoothness.






11 Edition Office, Cross House
12 Ensamble Studio, Cyclopean House
13 Fake Industires, OE House
14 fala atelier, House for Three Generations
15 First Office, Battleship House

16 GAFPA, G1204
17 Go Hasegawa and Associates, Hosue
in Yokohama
18 Hans Tursack, Desert House
19 HHF and Ai Weiwei, Tsai Residence
20 Independent Architecture, Motherhouse



This polemic, framed through resolution, suggests that high-resolution architecture operates as a form of distraction, a special effect, while low-resolution architecture engenders attention by being slightly off, crude, abject. The loss of resolution directs us toward thinking about architecture's construction, its techniques, references, typologies, and materiality, while high-resolution glosses over the architectural object. Low-resolution includes glitches, gaps, the hand-made and abstraction, while high-resolution is an expression of complex technological expertise, where the ultimate desire of technology is to disappear into its environment. Low-resolution forces us to pay attention, to focus, to construct a reading of the architecture. As technology moves toward a seemingly unmediated, individualized expressionism, a world of constant distraction, 44 Houses sugges

ts a counterpoint: the (renewed) need to slow down, to study, to compare… to take apart architecture and look for specificities, to construct narratives, to perform analysis, to be attentive to our attention… and to take pleasure in the work of reading, of making comparisons, of constructing architectural values, rather than simply seeing, desiring, using, or being amused and distracted.

Some obvious curatorial decisions were made regarding the exhibition and this catalog. Each house is given a number—from 1 (6a) to 44 (WORKac)—and is removed from its context, which is arguably a source of debate. For better or worse, each house is treated like an untethered object or image, which is how we mostly experience architecture anyway. (Architecture is only produced through its circulation.) All 44 projects are re-represented in the same medium (CAD lines plotted on 100-pound, white Bristol paper), at the same scales (1/4"=1'0" [models] and 1/16"=1'0" [plans]) and with the same orientation (north). This was done so that we might compare houses without comparing representations. Additionally, each architecture office was asked to provide a material sample, product, or building element to represent its house at full scale. The exhibition oscillates between model as image (the primary view of the exhibition through the exterior window, the photo-studio environment and lighting), image as model (CAD working drawings printed on paper then folded into models), and model as model (material samples and building products). It was staged as if everything was floating, on display.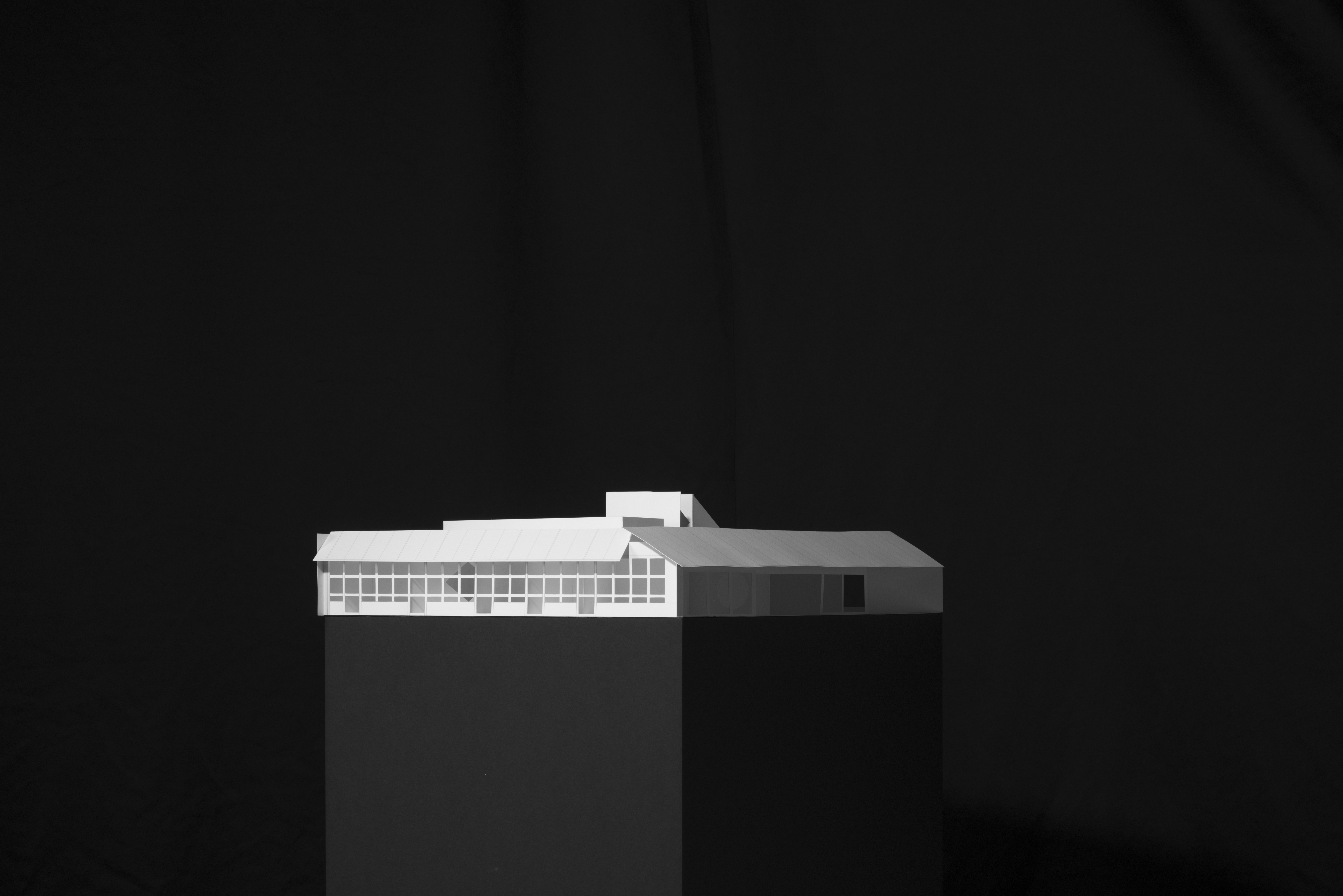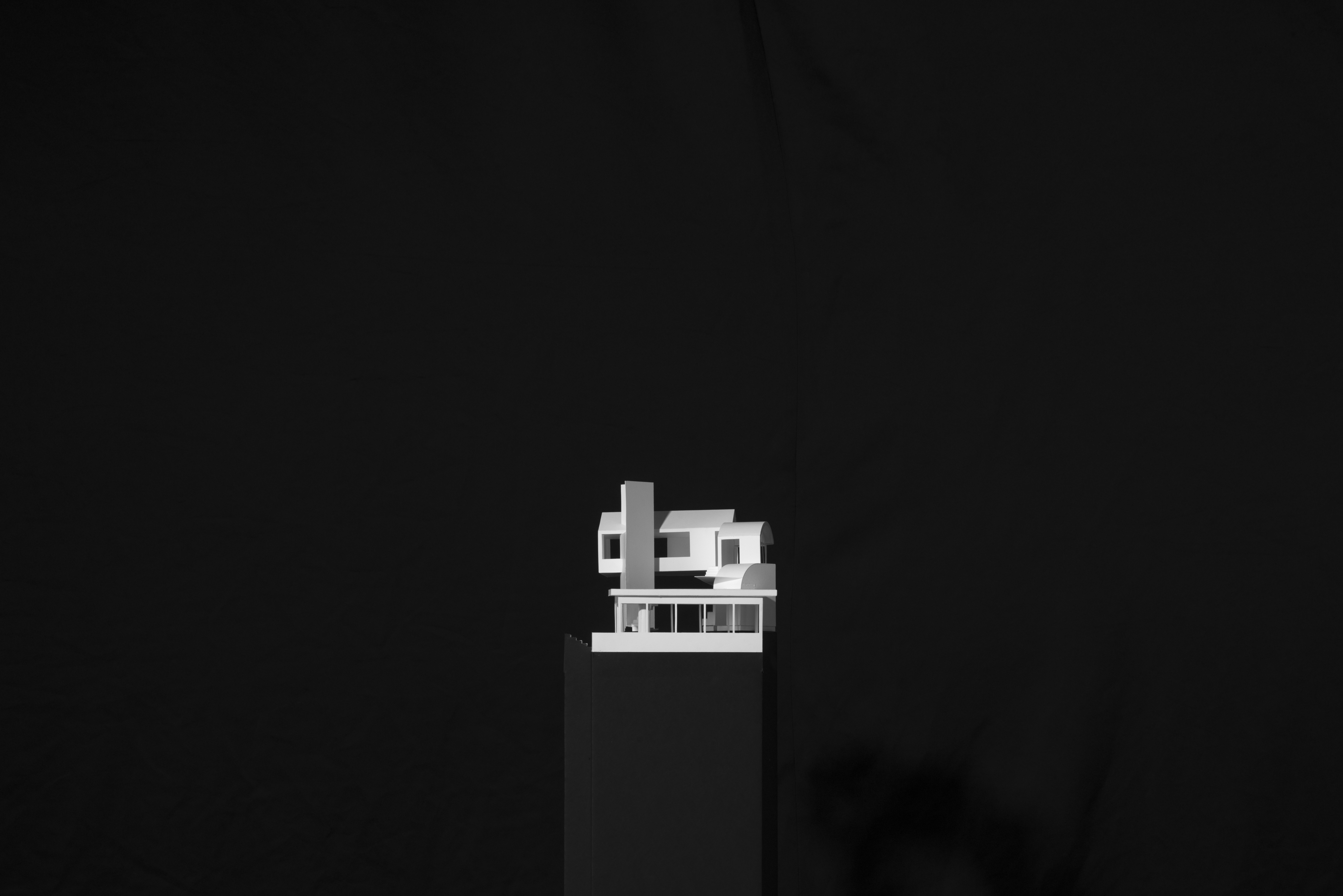 21 Johannes Norlander Arkitektur, House
22 Johnston Marklee, Vault House
23 The LADG, House in Los Angeles III
24 Lütjens Padmanabhan Architekten,
Residence of the Swiss Ambassador in Algiers 25 MAIO, A House in a House
26 Monadnock, Atlas House
27 MPdL Studio, House in Princeton
28 MOS, House No. 10
29 New Affiliates, Tunbridge Winter Cabin
30 OFFICE, Solo House
31 OFF-OFF, House UU
32 Outpost Office, Upstate House



33 PARA Project, Haffenden House
34 Pascal Flammer, House in Balsthal
35 Paul Preissner Architects, Liz and Morris House 36 Pezo von Ellrichshausen, Rode House
37 Point Supreme, Kostat R. House
38 PRODUCTORA, Fleischmann Residence
39 Stan Allen Architect, WH House
40 Tatiana Bilbao Estudio, Ways of Life
41 Tato Architects, House in Rokko
42 TEAM, A Range Life
43 Tham Videgard Architekter, Creek House
44 WORKac, Arizona House



...

Curator:

Michael Meredith
Associate Professor, Princeton University School of Architecture



Exhibition Team:

Anna Renken
Alex Still
Steve Martinez
Adam Ainslie
Ryan Hughes
Louis Kang
Yujun Mao
Mark Acciari
Andrea Ng
Ece Yetim
Domenica Massamby
Mariah Smith
Ryan Gagnebin



Project Team:

Michael Meredith
Hilary Sample
Paul Ruppert
Michael Abel
Lafina Eptaminitaki
Yam Chumpolphaisal Claire Logoz

Exhibition Design:

MOS

Photography:

Michael Vahrenwald/Esto

Exhibition Coordinator:

Kira McDonald

Special Thanks:

Dean Mónica Ponce de León Courtney Coffman
and Princeton School of Architecture Staff



MOS Micheal Meredith founded MOS Architects with Hilary Sample in 2003. They teach at Princeton University School of Architecture and Columbia University, respectively, and their academic research occurs in parallel to the real-world constraints and contingencies of practice, informing both.



mos.nyc